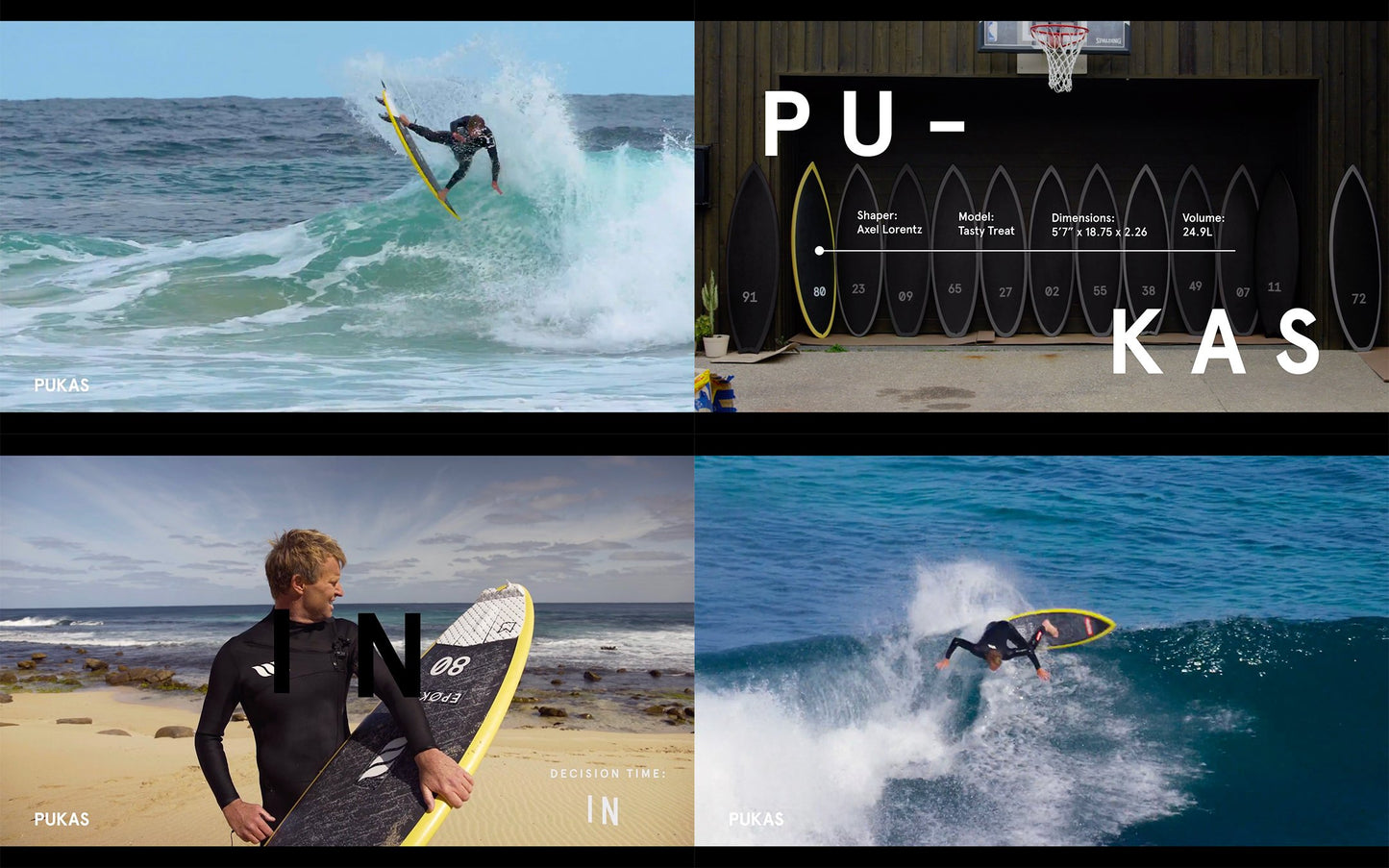 Taj. Zarautz. 1997.

Taj won the OP Pukas Pro held in our hometown Zarautz 24 years ago.
@tajamos has tested all 13 @stab in the Dark boards in West OZ. 
Our #PukasTastyTreat by @AxelLorentz made the cut in Episode 1, making us the first finalists in the world's best blind surfboard test. 
3 SITD finals. 2019, 2020 and 2021.

Thanks @stab for believing in us. Having our boards under the feet of the best surfers in the world is the best feeling and a unique reward to our staff.
SITD4 @mfanno on a #PukasDark 
SITD Allstars @sealtooth @jordysmith88 @mfanno on a #PukasDarker
SITD6 @tajamos on a #PukasTastyTreat

Designed and shaped by @axellorentz
We won't spoil Episode 4 of SITD.
Head over to stabmag.com, join their Premium program (worth every penny) and enjoy what is being called the best SITD yet.

Thanks @darkart for an impressive glass job and @globethebrand for the support on the raddest surfboard contest in the world!

Taj is on a #PukasTastyTreat by @axellorentz 5'7 x 18,75 x 2,26 - 24,9L.

Finalists:
@cisurfboards
@sharpeyesurfboards
@lsd_ooo 
@pukassurf